OUR VISION

South Carolina agribusiness, the combination of forestry and agriculture, will grow from an annual economic impact of $46.2 billion which provides over 246,957 jobs to $50 billion and 290,000 jobs by the year 2020 by focusing on:
Food processing.
Adding value to forestry and horticulture industries in the state.
Genomic research incubators.
Agritourism/niche development industry.
BACKGROUND AND POSITION STATEMENT
South Carolina's agribusiness (which includes agriculture, forestry and timber products) is the number one industry in the state, with an economic impact of $46.2billion and providing over 246,957 jobs. As substantial as those numbers are, more can be done with a shared plan, focus and adequate resources and funding, easily bringing the value to $50 billion and 290,000 jobs by 2020 (as outlined by the SC Commissioner of Agriculture and the SC Forestry Commission.)
The main vision for SC agribusiness is to retain and grow the industry, which can be done through a combination of production and added value increases. In order to shape a plan for that vision, we have to understand the history and current condition of our agribusiness industry. South Carolina is a small land mass state, so we have to think less traditionally if agribusiness is to be a growth economic engine. Nearly one-quarter of South Carolina's 19.27 million acres are in farms, while more than two-thirds are forestland. Because of the land size of the state and the fact that we do not have the agricultural soil types to compete with the Heartland, we have to look at how we can use existing assets to our benefit and add value to what we grow or what passes through the state.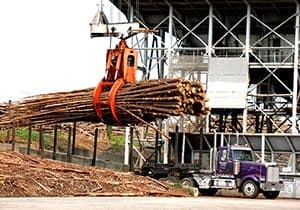 The culture of the industry is independent and generally resistant or slow to change. Historically, we have grown crops that we know how to grow, with the consideration of land rotation and prices. Tobacco will be a distant memory by 2020, having seen the change coming for over 20 years. Farmers are getting older, and some young farmers are coming back to the farm. These younger farmers are better educated and more technologically savvy and will make decisions based on economics versus history. Although still owned by families, farms are getting bigger. In other cases, some are becoming smaller and considered hobby farms.
For rural SC to survive and thrive, there has to be businesses and employment opportunities in rural areas. Typically, the rural work ethic is good, and the workforce trainable. If we can sustain our agribusinesses by capturing more of the value of agricultural products, we can increase jobs in rural counties, add to the tax base and aid in raising per capita income.
South Carolina has many valuable assets for recruiting and expanding businesses. We have an abundance of natural resources that include an extensive, affordable water supply. We have many interconnecting interstate systems, international airports, dual railroad systems, low energy rates, broadband availability and wireless connectivity. Being a coastal state located half way between New York and Miami, we have not one, but three accessible ports (Charleston, Savannah and Georgetown). Institutions are in place to provide education and training to help maintain a highly skilled workforce. Our "right to work" status, coupled with a pro business legislature, make SC a fitting place for business opportunities.
For agribusiness to thrive in SC we have to expand, promote, develop and fund four sectors of our agribusiness industry. We have to create 1. a food processing, labeling and packaging component, 2. add value to our forestry and horticulture industries in the state , 3. a genomic research incubator, and 4. an agritourism/niche development industry. A pro-business environment is also crucial without overly burdensome regulations, access to capital and investment incentives, competitively priced energy, and adequate labor. Also, we need to provide incentives and technical support to the SC farmers and timberland owners who provide the agricultural and forestry crops that support our agribusiness model.
As we add value to crops grown in the state, producers will grow more of what is needed for the industries entering or expanding in our state. Likely, this will create more contracting opportunities thus less price volatility and more stability to agribusiness operations. Access to a dependable labor supply remains a challenge in some rural areas, so whatever we produce has to be adaptable to mechanical planting and harvesting.
Packaging companies are located throughout SC. We have several engineering companies in SC with worldwide reach. Using the resources of packaging and labeling companies and engineering companies , we can create a food processing, labeling and distribution industry around the resources of these existing companies with brand name companies and private label companies. Examples are fast foods, restaurants(institutional), local foods, organic, food super markets, international for export -customized for the importing country, retail, wholesale, fresh from the farm, Asian/ethnic foods, bakery and cookies, breakfast foods, children and baby foods, chocolate, cooking condiments and dressings, desserts, snacks and beverages. We must work with rural counties and develop certified agricultural sites to recruit these industries.
Forestry, alone, contributes $21 billion to South Carolina's economy and provides 90,000 jobs. SC's existing paper and solid wood industries are recognized as among the best producers across the South, with several facilities rated world-class, plus two of the most recent paper mills in the U.S. Forest products fall into two distinct products – paper and paperboard shipped and used around the world, and solid wood products for housing, construction, repair and remodeling and outdoor living. Nearly 90% of both products are shipped to secondary processors, some of which are located in S.C. Recognizing the current housing decline, started in 2006 for solid wood, projected for recovery in 2016-17, means forestry's $21 billion will not return immediately. But even though a slow recovery is projected, our current resources place us in good standing with the construction industry. Today the greatest opportunity for forest products new plant expansion involves secondary paper and paperboard products where fiber is recycled or from other regions of the world as pulp. To increase jobs and economic impact from the forestry industry, there are two primary avenues. One is for the industry to process more wood through primary manufacturing, and the other is to add value to the wood that is processed through secondary manufacturing, provided the housing market supply and demand climate allows business profitability. Increases to primary manufacturing must be examined carefully to ensure that the forest resource can sustain the additional timber utilization. Secondary manufacturing adds value to wood that is already being harvested and increases job numbers and typically wage rates, which increase per capita income, but is dependent on housing market conditions. Forestry exports have been growing rapidly, now exceeding $1.3 billion, and can also be increased with expanded marketing efforts. Increasing "green" energy demands are also an opportunity for bioenergy production.
Clemson University has the largest genomic catalog of plants in the world. We must leverage this resource through genomic research at the Pee Dee Research and Education Center, develop new plants, test them for viability, educate area farmers about how to grow them and then introduce them to the world market. Examples are seeds, plants, soil management, agro chemicals, irrigation, plant nutrients, specialty machinery and robotic development, and environmentally acceptable technology.
To develop the agritourism/niche development industry, we must work with the Department of Agriculture, the SC Forestry Commission and Department of Parks, Recreation and Tourism to expand a nature-based tourism program for the state. Examples include: wildlife observation, "vacation on farm", hunting, hiking, camping, horseback riding, and packing/merchandising of SC grown products and others.
At least three of these four sectors have to have the Port factored into the plan. Other opportunities include identifying a country or countries and process food needs for the chosen countries- using air and water to ship the added value product.
It is also important to understand that an agribusiness state like South Carolina is not known for any one ag product…we are not the Peach State, Peanut State, etc…even though we produce more than the states who tout these products. But to encompass this vision, we need to become known as the "State of Agribusiness".
Developing milestones as to where we want to be as a state in three years (helps with recurring money for DOA and DOC and PRT), 5 years, 7 years and 10 years- will help provide the measured benchmarks that we need. We need to develop specific action steps for the vision to be implemented and become a reality. And we need to develop funding strategies to include markets, check-offs, grants, government, and incentives.
With the strong resource and business base that forestry and agriculture have in SC, increasing the combined agribusiness economic impact and job numbers toward $50 billion and 290,000 jobs is possible. This effort will require a true public/private partnership to leverage the industry's and the state's strengths to reach the goal. In addition to economic benefits to be derived by increasing the agribusiness impact, forestry and agriculture will continue to provide the many environmental and societal benefits that the industry generates, always enhancing our fine state's quality of life.